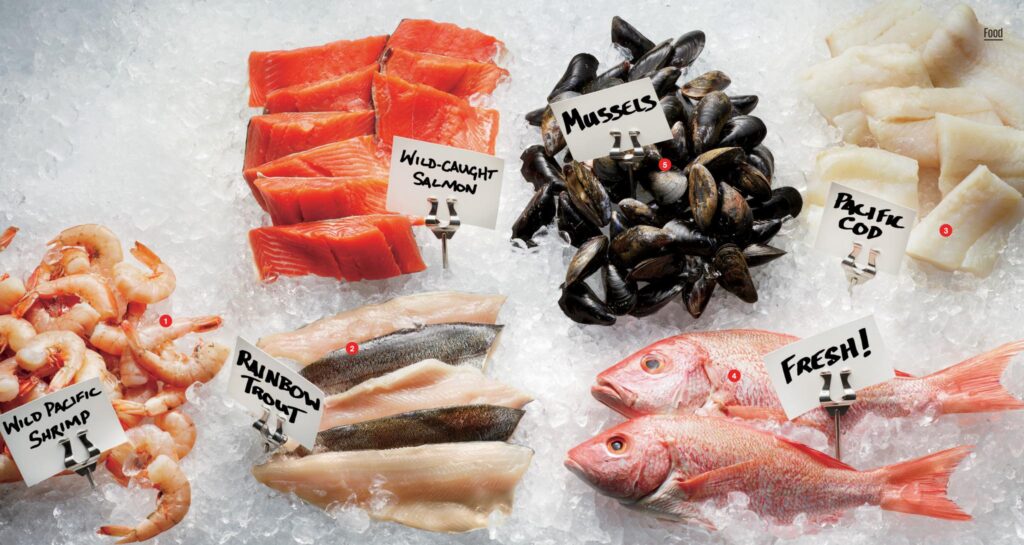 Now that you have finished reading Four Fish it is time to reflect on and apply some of its messages.
Imagine you are talking to your grandmother who lives in the middle of the United States and shops at a relatively high-end grocery store that has an extensive 'seafood counter' with options from around the world and across the trophic scale (i.e., from mussels to marlin).
Your grandmother is a conscious consumer and wants to make healthy and environmentally informed choices for what she buys. What would you say about what you have learned about seafood in FISH 110, including your reading of Four Fish, that helps your grandma make an informed purchase? For example, consider her options of buying  wild or farmed fish? Seafood from the USA or from overseas? High trophic levels or closer to the base of food webs?  
Respond to your grandma (and the class) with at least 250 words by 11:59pm on October 27 and as usual, respond to at least two of your fellow students' posts by 11:59pm on the 28th.