Let's hear from Daniel himself to kick off our conversation about shifting baselines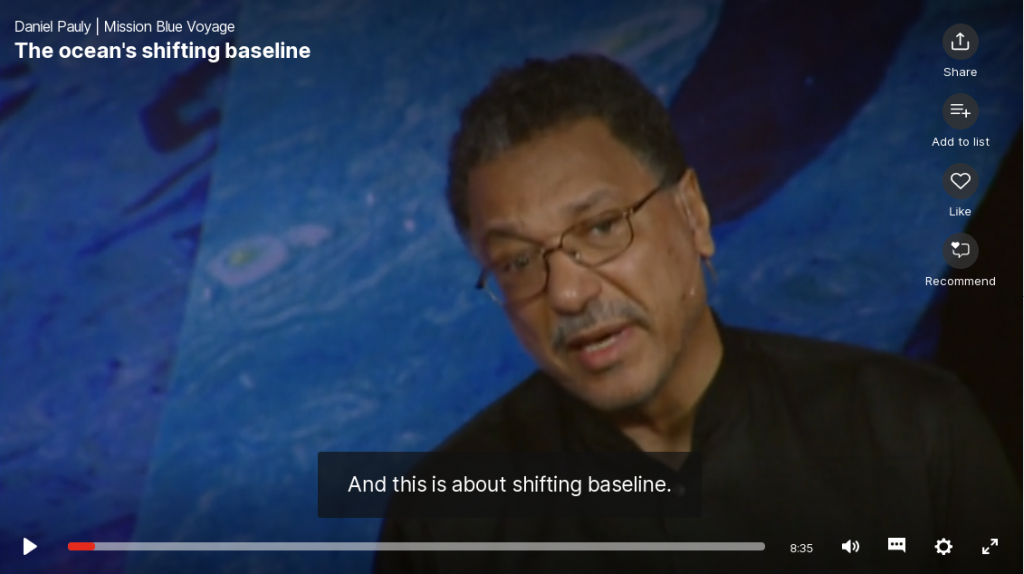 He implies there is controversy around some of his ideas (indeed!) and it is important to understand this legitimate scientific debate.
Please read a response about 'fishing down food webs' from the key group of researchers with a different view of the world.
In today's lecture I also show a now (in)famous plot interpretted to mean that all seafood will be gone by 2048! That sounds pretty serious! But let's learn a bit more before turning our noses up to sustainably caught fish.